---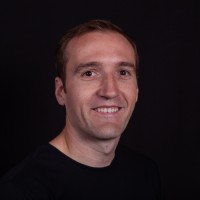 Tim Cote, Broker
Tim was raised in Oregon and joined the Air Force after graduating high school in 2009. He enlisted for 6-years of service and lived in many locations including South Korea, England, and many states throughout the US. After leaving the military in 2015, Tim began working in the agriculture industry and started attending college.
Tim received a Bachelors Degree in Organizational Management from the Forbes School of Business and Technology in 2018, followed by a Masters of Business Administration in 2019.
In 2019, Tim also received his real estate license, and drone pilot license to begin assisting The Lakeland Agency in buying and selling property for clients and investors.
Tim is involved in the Chelan community, graduating from the Chelan Fire and Rescue volunteer firefighting academy, assisting the Chelan Middle School and High School Wrestling teams, and is an active member in the Thrive Mentoring program.
Cell Phone: 509-679-6914
Email: timcote@akelandagency.com

---
Tim McLaughlin, Broker/Owner

Tim grew up in the Yakima Valley and received a Bachelors Degree in Asian Studies and Chinese from BYU in 1986, and then completed a Masters of Business Administration at WSU in 1989. Upon finishing his studies, he worked briefly in Denver, CO before moving back to North Central Washington where he worked for Dole Food Company for ten years in their northwest orchard management division.
In 2000, Tim co-founded AgriMACS, Inc., an agricultural property management and investment firm, received his real estate broker's license, and has been active in buying and selling property for clients and investors. Tim has also been active in the community, serving on various boards and coaching youth sport teams. He purchased The Lakeland Agency, Inc. in January, 2007 and is excited to be part of the beautiful Lake Chelan Valley.
Cell Phone: 509-421-0449
E-Mail: tim@lakelandagency.com